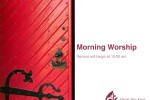 Welcome to Worship
In preparation for our Morning Worship Service, please click the button below to enter the webinar.
As a quick reminder, our service will be a Zoom webinar. The service begins at 10:00 AM but feel free to join early at 9:45 AM. The bulletin can be viewed below or printed by opening up the attached PDF.
Click here to print the bulletin
Additionally, at 9:57, we will play a recording of All People That on Earth Do Dwell. Please feel free to sign in a few minutes early to listen or sing along with the recording. In your hymnals this is Hymn #1 and the words will also be printed in the bulletin and available below.
If you need additional information about how to join the Zoom Webinar, please scroll to the bottom of this page where we have highlighted the webinar information as well as additional joining instructions.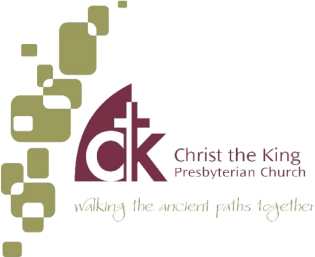 Morning Worship: June 21, 2020
Psalm 107:1-3, 8-9
Oh give thanks to the Lord, for he is good,
for his steadfast love endures forever!
2 Let the redeemed of the Lord say so,
whom he has redeemed from trouble
3 and gathered in from the lands,
from the east and from the west,
from the north and from the south.
Let them thank the Lord for his steadfast love,
for his wondrous works to the children of man!
9 For he satisfies the longing soul,
and the hungry soul he fills with good things.
Invocation
Confession of Sin
You, O Lord, have promised, that if we will confess our sins, you are faithful and just to forgive us our sins. We come humbly seeking your forgiveness, that we may know the joy of your presence, and the light of your face. You alone know how often we have offended you, and hurt others. Forgive us for every unkind thought, every untrue word, every selfish act. Forgive us for our ingratitude, our neglect of prayer, our carelessness in the use of money, our forgetfulness of sacred vows we have taken. O God, have mercy upon us! Create in us clean hearts, and renew a right spirit within us, for the sake of Jesus Christ our Lord. Amen.
Private Confession of Sin (Silent)
Promise of Forgiveness: Ephesians 2:8-10
For by grace you have been saved through faith. And this is not your own doing; it is the gift of God, not a result of works, so that no one may boast. For we are his workmanship, created in Christ Jesus for good works, which God prepared beforehand, that we should walk in them.
Old Testament Reading: Psalm 37:1-11
Fret not yourself because of evildoers;
be not envious of wrongdoers!
2 For they will soon fade like the grass
and wither like the green herb.
3 Trust in the Lord, and do good;
dwell in the land and befriend faithfulness.
4 Delight yourself in the Lord,
and he will give you the desires of your heart.
5 Commit your way to the Lord;
trust in him, and he will act.
6 He will bring forth your righteousness as the light,
and your justice as the noonday.
7 Be still before the Lord and wait patiently for him;
fret not yourself over the one who prospers in his way,
over the man who carries out evil devices!
8 Refrain from anger, and forsake wrath!
Fret not yourself; it tends only to evil.
9 For the evildoers shall be cut off,
but those who wait for the Lord shall inherit the land.
10 In just a little while, the wicked will be no more;
though you look carefully at his place, he will not be there.
11 But the meek shall inherit the land
and delight themselves in abundant peace.
Leader: This is the Word of the Lord.
People: Thanks be to God!
Affirmation of Faith: Apostles' Creed
I believe in God the Father Almighty, Maker of heaven and earth.
I believe in Jesus Christ, his only Son, our Lord, who was conceived by the Holy Spirit, and born of the virgin Mary. He suffered under Pontius Pilate, was crucified, died, and was buried; he descended into hell. The third day he rose again from the dead. He ascended into heaven and is seated at the right hand of God the Father Almighty. From there he shall come to judge the living and the dead.
I believe in the Holy Spirit, the holy universal church, the communion of saints, the forgiveness of sins, the resurrection of the body, and the life everlasting. Amen.
Prayers for the Church and the World
Sermon Text: Galatians 5:22-26; 6:7-10
But the fruit of the Spirit is love, joy, peace, patience, kindness, goodness, faithfulness, 23 gentleness, self-control; against such things there is no law. 24 And those who belong to Christ Jesus have crucified the flesh with its passions and desires.
25 If we live by the Spirit, let us also keep in step with the Spirit. 26 Let us not become conceited, provoking one another, envying one another.
Do not be deceived: God is not mocked, for whatever one sows, that will he also reap. 8 For the one who sows to his own flesh will from the flesh reap corruption, but the one who sows to the Spirit will from the Spirit reap eternal life. 9 And let us not grow weary of doing good, for in due season we will reap, if we do not give up. 10 So then, as we have opportunity, let us do good to everyone, and especially to those who are of the household of faith.
Preaching of the Word: Rev. Eric Huber
Gracious Goodness!
Benediction: 2 Thessalonians 2:16-17
Now may our Lord Jesus Christ himself, and God our Father, who loved us and gave us eternal comfort and good hope through grace, comfort your hearts and establish them in every good work and word.
Hymn Lyrics: (Please Click on Hymn Title for a Recording of the Audio)
All people that on earth do dwell,
sing to the Lord with cheerful voice;
him serve with fear, his praise forth tell,
come ye before him and rejoice.
The Lord ye know is God indeed;
without our aid he did us make;
we are his folk, he doth us feed,
and for his sheep he doth us take.
O enter then his gates with praise,
approach with joy his courts unto;
praise, laud, and bless his name always,
for it is seemly so to do.
For why? The Lord our God is good,
his mercy is forever sure,
his truth at all times firmly stood,
and shall from age to age endure.
Blessed Jesus, at your word we are gathered all to hear you;
let our hearts and souls be stirred now to seek and love and fear you,
by your teachings sweet and holy,
drawn from earth to love you solely.
All our knowledge, sense, and sight lie in deepest darkness shrouded,
till your Spirit breaks our night with the beams of truth unclouded.
You alone to God can win us;
you must work all good within us.
Glorious Lord, yourself impart, Light of light, from God proceeding;
open now our ears and heart, help us by your Spirit's pleading;
hear the cry your people raises,
hear and bless our prayers and praises.
Father, Son, and Holy Ghost, praise to you and adoration!
Great that we your Word may trust and obtain true consolation,
while we here below must wander,
till we sing your praises yonder.
Announcements
Scheduling Update:
We will not be gathering online for evening prayer tonight. We will meet again at 6pm online Sunday, June 28th.
We will once again celebrate the Lord's Supper together on July 5th.
Deacons: The deacons want to assure you that we are available to help with the ongoing physical needs of the congregation. These are days of deep concern for all of us especially with so much uncertainty surrounding issues of health and finances. Please feel free to call or email one of the deacons with any of your concerns. Grace and Peace, Dave Hudson, Nick Kirkland, Jay Signorino, Peter Stahl, Joshua Tyson
Food Collection: WIC is conducting a food collection for the Colonial Neighborhood Council on the third Sunday of each month. Please put canned vegetables and fruits, peanut butter, jelly, pasta, rice, spaghetti sauce, baby food, diapers, toilet paper, soup, stew or canned meat in the back of the church (by the fireplace). Please contact Josh Tyson with questions.
Young Lives: It's baby bottle collection time! Once again, YoungLives invites us to join in their Baby Bottle Campaign running from June 20th to July 30th. All funds raised will be used for operational expenses in this ministry to teen moms and their children at the Norristown Club. If you would like to participate virtually this year, please visit their website at: https://giving.younglife.org/s/?GiftType=Area&Name=delvalylives&Amount=100.00&AppealCodeId=70141000000hFjNAAU&MissionUnitId=a2s410000002vzCAAQ&MissionUnitName=YoungLives+Delaware+Valley&ClassCodeId=a2j41000000Nj93AAC&ClassCodeName=Operating
This Week:
Sunday, June 21st
9:00 am – Morning Worship Service, Rev. Eric Huber preaching
10: am - Morning Worship Service, Rev. Eric Huber preaching
11:00 am – Morning Worship Service, Rev. Eric Huber preaching
No evening prayer meeting
Sunday, June 28th
9: 00 am – Morning Worship Service, Rev. Eric Huber preaching
11:00 am – Morning Worship Service, Rev. Eric Huber preaching
6:00 pm – Evening Prayer Meeting (online format)
Zoom Webinar Information
Joining the Worship Service Information
If you would prefer to simply call into the Webinar, please call US: +1 929 205 6099.
If you call in, you will need to input the Webinar ID which is:

974-6646-3573

.
Downloading / Joining Zoom Information
If you do not have Zoom already installed on your computer, the link above will automatically prompt installation. Follow the prompts and the installation process should take no more than two minutes.
If you are looking to join on your phone or tablet, please download the Zoom App from the App Store or Google Play.
In order to join the meeting, you will be prompted to put in your name and email address. This is for Zoom registration purposes only (we are not collecting your information).
After you input your email and name, you will be asked whether you want to join using computer or phone audio and video.
Once you select computer or phone audio and video, you will join the worship service.
Below are a few notes that may be helpful for you to keep in mind for Sunday morning.
Important Notes
We will be using Zoom Webinar for the worship service - while this means that we will not be able to see everyone's faces, it will give us, as a church, security and oversight during the service.
When joining the Webinar, you will be automatically muted and your camera and chat features will be disabled.
If you have any questions once you join, you can ask me in the Q&A feature. This will send questions directly to me and I will be able to help you individually. This can be accessed by clicking Q&A located in the black bar at the bottom of the screen.
For those of you who would also like to avoid crowding around your laptop, you may want to plug your computer into your TV using an HDMI cord or by mirroring it to your TV (mirroring is typically used to project your phone to your TV wirelessly). This may be nice during the morning worship service.
Finally, as a reminder, if you need it, the webinar id is: 974-6646-3573.