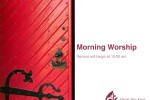 Webinar Information
Joining the Worship Service Information
On Sunday morning, please click here to open up the Zoom conferencing platform.
If you would prefer to simply call into the Webinar, please call US: +1 929 205 6099.
If you call in, you will need to input the Webinar ID which is: 409 386 585.
You can also join by the Zoom App. If you download the Zoom App on your phone, your can select Join a Meeting and then input the Webinar ID above. This will join you to the worship service.
Downloading / Joining Zoom Information
If you do not have Zoom already installed on your computer, the link above will automatically prompt installation. Follow the prompts and the installation process should take no more than two minutes.
If you are looking to join on your phone or tablet, please download the Zoom App from the App Store or Google Play.
In order to join the meeting, you will be prompted to put in your name and email address. This is for Zoom registration purposes only (we are not collecting your information).
After you input your email and name, you will be asked whether you want to join using computer or phone audio and video.
Once you select computer or phone audio and video, you will join the worship service.
Below are a few notes that may be helpful for you to keep in mind for Sunday morning.

Important Notes
While the worship service will begin at 10:00 AM, please feel free to join early at 9:45 AM.
We will be using Zoom Webinar for the morning worship service - while this means that we will not be able to see everyone's faces, it will give us, as a church, security and oversight during the service.
When joining the Webinar, you will be automatically muted and your camera and chat features will be disabled.
If you have any questions once you join, you can ask me in the Q&A feature. This will send questions directly to me and I will be able to help you individually. This can be accessed by clicking Q&A located in the black bar at the bottom of the screen.
For those of you who would also like to avoid crowding around your laptop, you may want to plug your computer into your TV using an HDMI cord or by mirroring it to your TV. This may be nice during the morning worship service, but please remember that the evening time is a regular Zoom meeting with cameras and voice enabled.
If you have questions prior to joining the meeting,

please feel free to email and we will give you a call and help you through the process!

Finally, as a reminder, if you need it, the webinar id is: 409 386 585.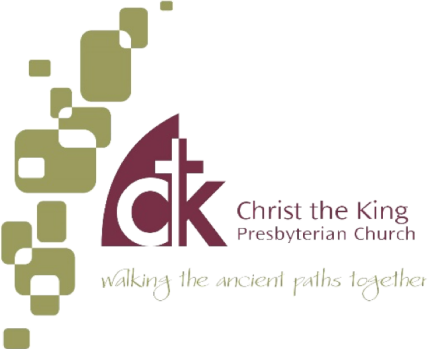 Morning Worship April 5, 2020
Greetings
*Call to Worship: Psalm 118:26-29
Blessed is he who comes in the name of the Lord!
We bless you from the house of the Lord.
27 The Lord is God,
and he has made his light to shine upon us.
Bind the festal sacrifice with cords,
up to the horns of the altar!
28 You are my God, and I will give thanks to you;
you are my God; I will extol you.
29 Oh give thanks to the Lord, for he is good;
for his steadfast love endures forever!
*Invocation
Confession of Sin and Old Testament Reading: Daniel 9:3 -19
Then I turned my face to the Lord God, seeking him by prayer and pleas for mercy with fasting and sackcloth and ashes. 4 I prayed to the Lord my God and made confession, saying, "O Lord, the great and awesome God, who keeps covenant and steadfast love with those who love him and keep his commandments, 5 we have sinned and done wrong and acted wickedly and rebelled, turning aside from your commandments and rules. 6 We have not listened to your servants the prophets, who spoke in your name to our kings, our princes, and our fathers, and to all the people of the land. 7 To you, O Lord, belongs righteousness, but to us open shame, as at this day, to the men of Judah, to the inhabitants of Jerusalem, and to all Israel, those who are near and those who are far away, in all the lands to which you have driven them, because of the treachery that they have committed against you. 8 To us, O Lord, belongs open shame, to our kings, to our princes, and to our fathers, because we have sinned against you. 9 To the Lord our God belong mercy and forgiveness, for we have rebelled against him 10 and have not obeyed the voice of the Lord our God by walking in his laws, which he set before us by his servants the prophets. 11 All Israel has transgressed your law and turned aside, refusing to obey your voice. And the curse and oath that are written in the Law of Moses the servant of God have been poured out upon us, because we have sinned against him. 12 He has confirmed his words, which he spoke against us and against our rulers who ruled us, by bringing upon us a great calamity. For under the whole heaven there has not been done anything like what has been done against Jerusalem. 13 As it is written in the Law of Moses, all this calamity has come upon us; yet we have not entreated the favor of the Lord our God, turning from our iniquities and gaining insight by your truth. 14 Therefore the Lord has kept ready the calamity and has brought it upon us, for the Lord our God is righteous in all the works that he has done, and we have not obeyed his voice. 15 And now, O Lord our God, who brought your people out of the land of Egypt with a mighty hand, and have made a name for yourself, as at this day, we have sinned, we have done wickedly.
16 "O Lord, according to all your righteous acts, let your anger and your wrath turn away from your city Jerusalem, your holy hill, because for our sins, and for the iniquities of our fathers, Jerusalem and your people have become a byword among all who are around us. 17 Now therefore, O our God, listen to the prayer of your servant and to his pleas for mercy, and for your own sake, O Lord, make your face to shine upon your sanctuary, which is desolate. 18 O my God, incline your ear and hear. Open your eyes and see our desolations, and the city that is called by your name. For we do not present our pleas before you because of our righteousness, but because of your great mercy. 19 O Lord, hear; O Lord, forgive. O Lord, pay attention and act. Delay not, for your own sake, O my God, because your city and your people are called by your name."
Private Confession of Sin
Promise of Forgiveness: Hebrews 7:25-27
Consequently, he is able to save to the uttermost those who draw near to God through him, since he always lives to make intercession for them. For it was indeed fitting that we should have such a high priest, holy, innocent, unstained, separated from sinners, and exalted above the heavens. He has no need, like those high priests, to offer sacrifices daily, first for his own sins and then for those of the people, since he did this once for all when he offered up himself.
Affirmation of Faith: Westminster Shorter Catechism
Questions 98 and 100
Q: What is prayer?
A: Prayer is an offering up of our desires unto God, for things agreeable to his will, in the name of Christ, with confession of our sins, and thankful acknowledgment of his mercies.
Q: What doth the preface of the Lord's prayer teach us?
A:The preface of the Lord's prayer (which is, Our Father which art in heaven) teacheth us to draw near to God with all holy reverence and confidence, as children to a father, able and ready to help us; and that we should pray with and for others.
Westminster Larger Catechism
Questions 180 and 181
Q: What is it to pray in the name of Christ?
A: To pray in the name of Christ is, in obedience to his command, and in confidence on his promises, to ask mercy for his sake; not by bare mentioning of his name, but by drawing our encouragement to pray, and our boldness, strength, and hope of acceptance in prayer, from Christ and his mediation.
Q: Why are we to pray in the name of Christ?
A: The sinfulness of man, and his distance from God by reason thereof, being so great, as that we can have no access into his presence without a mediator; and there being none in heaven or earth appointed to, or fit for, that glorious work but Christ alone, we are to pray in no other name but his only.
Prayers for the Church and the World and the Lord's Prayer
Our Father, who art in heaven, hallowed be Thy name.
Thy kingdom come, Thy will be done, on earth as it is in heaven.
Give us this day our daily bread.
And forgive us our debts, as we forgive our debtors.
And lead us not into temptation, but deliver us from evil.
For Thine is the kingdom, and the power, and the glory, forever. Amen.
Sermon Text: John 14:8-14
Philip said to him, "Lord, show us the Father, and it is enough for us." 9 Jesus said to him, "Have I been with you so long, and you still do not know me, Philip? Whoever has seen me has seen the Father. How can you say, 'Show us the Father'? 10 Do you not believe that I am in the Father and the Father is in me? The words that I say to you I do not speak on my own authority, but the Father who dwells in me does his works. 11 Believe me that I am in the Father and the Father is in me, or else believe on account of the works themselves.
12 "Truly, truly, I say to you, whoever believes in me will also do the works that I do; and greater works than these will he do, because I am going to the Father. 13 Whatever you ask in my name, this I will do, that the Father may be glorified in the Son. 14 If you ask meanything in my name, I will do it.
Preaching of the Word: Eric Huber
In My Name
*Benediction: Numbers: 6:24-26
The Lord bless you and keep you; the Lord make his face to shine upon you and be gracious to you; the Lord lift up his countenance upon you and give you peace.
Suggested Hymns (link available on website for recorded music):
235 All Glory, Laud, and Honor
629 What a Friend We Have in Jesus
Announcements
Welcome: Thank you for joining with us today for morning worship. Please feel free to gather with us again this evening at 6pm for a time of congregational prayer. See our website for additional details.
Home Fellowship Groups: These groups will continue to meet utilizing online platforms. For more information on the various group, please see the Church Life - Home Fellowship Group section of the website.
Good Friday Service: We will have our service via webinar at 6:00pm on Friday, April 10th. More information to follow.
The PCA has put out the following call for its members: For all believers in Christ in the Presbyterian Church of America (PCA), the Evangelical Presbyterian Church (EPC) and the Anglican Church in North America (ACNA) to set aside Good Friday, April 10, as a day of prayer and fasting to cry out for God's help in addition to a Holy Day of worship. Please visit https://byfaithonline.com/a-call-for-a-day-of-prayer-and-fasting-good-friday-april-10-2020/ for more information.
PCA 30 Days of Prayer Guide: https://byfaithonline.com/pca-invites-members-to-join-30-days-of-prayer/
Deacons: The deacons want to assure you that we are available to help with the ongoing physical needs of the congregation. These are days of deep concern for all of us especially with so much uncertainty surrounding issues of health and finances. Please feel free to call or email one of the deacons with any of your concerns. Grace and Peace, Dave Hudson, Nick Kirkland, Jay Signorino, Peter Stahl, Joshua Tyson.
Women's Saturday Study: This study is cancelled until further notice.
Financial Update: Please remember that some people within our congregation and community have been seriously impacted financially from COVID-19. The deacons are reaching out to see how they can help. The deacons fund is used specifically for these needs.
We are all eager to meet together for worship but do not know when we will be able to do so. Please continue to support the financial needs of our church. You can do so by:
Mailing checks to Christ the King Presbyterian Church 325 Fayette St. Conshohocken, PA 19428. Gifts for the deacons fund or building fund should be noted in them memo line.
Give on line through the church's web site: http://christthekingpca.org/resources/give-online/
Note that the online portal allows for a credit card or bank draft. The church incurs lower fees with the bank drafts. Gifts can be made to the general fund, deacons fund or building fund.
Donate securities through the church's brokerage account (contact church treasurer Dave Hudson if you need information on this process). As always, thank you for your generosity and faithfulness to Christ the King.