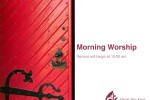 Welcome to Worship
In preparation for our Morning Worship Service, please click the button below to enter the webinar.
As a quick reminder, our service will be a half an hour Zoom webinar. The service begins at 10:00 AM but feel free to join early at 9:45 AM. The bulletin can be viewed below or printed by opening up the attached PDF.
Click here to print the bulletin
Additionally, at 9:57, we will play a recording of O Come, My Soul, Bless Thou the Lord. Please feel free to sign in a few minutes early to listen or sing along with the recording. In your hymnals this is Hymn #6 and the words will also be printed in the bulletin and available below.
If you need additional information about how to join the Zoom Webinar, please scroll to the bottom of this page where we have highlighted the webinar information as well as additional joining instructions.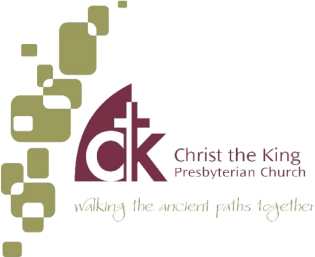 Morning Worship May 31, 2020
Greetings
*Call to Worship: Psalm 36:5-9
Your steadfast love, O Lord, extends to the heavens,
your faithfulness to the clouds.
6 Your righteousness is like the mountains of God;
your judgments are like the great deep;
man and beast you save, O Lord.
7 How precious is your steadfast love, O God!
The children of mankind take refuge in the shadow of your wings.
8 They feast on the abundance of your house,
and you give them drink from the river of your delights.
9 For with you is the fountain of life;
in your light do we see light.
*Invocation
Confession of Sin
You, O Lord, have promised, that if we will confess our sins, you are faithful and just to forgive us our sins. We come humbly seeking your forgiveness, that we may know the joy of your presence, and the light of your face. You alone know how often we have offended you, and hurt others. Forgive us for every unkind thought, every untrue word, every selfish act. Forgive us for our ingratitude, our neglect of prayer, our carelessness in the use of money, our forgetfulness of sacred vows we have taken. O God, have mercy upon us! Create in us clean hearts, and renew a right spirit within us, for the sake of Jesus Christ our Lord. Amen.
Promise of Forgiveness: Titus 3:4-6
But when the goodness and loving kindness of God our Savior appeared, he saved us, not because of works done by us in righteousness, but according to his own mercy, by the washing of regeneration and renewal of the Holy Spirit, whom he poured out on us richly through Jesus Christ our Savior.
Old Testament Reading: Jonah 4
But it displeased Jonah exceedingly, and he was angry. 2 And he prayed to the Lord and said, "O Lord, is not this what I said when I was yet in my country? That is why I made haste to flee to Tarshish; for I knew that you are a gracious God and merciful, slow to anger and abounding in steadfast love, and relenting from disaster. 3 Therefore now, O Lord, please take my life from me, for it is better for me to die than to live." 4 And the Lord said, "Do you do well to be angry?"
5 Jonah went out of the city and sat to the east of the city and made a booth for himself there. He sat under it in the shade, till he should see what would become of the city. 6 Now the Lord God appointed a plant and made it come up over Jonah, that it might be a shade over his head, to save him from his discomfort. So Jonah was exceedingly glad because of the plant. 7 But when dawn came up the next day, God appointed a worm that attacked the plant, so that it withered. 8 When the sun rose, God appointed a scorching east wind, and the sun beat down on the head of Jonah so that he was faint. And he asked that he might die and said, "It is better for me to die than to live." 9 But God said to Jonah, "Do you do well to be angry for the plant?" And he said, "Yes, I do well to be angry, angry enough to die." 10 And the Lord said, "You pity the plant, for which you did not labor, nor did you make it grow, which came into being in a night and perished in a night. 11 And should not I pity Nineveh, that great city, in which there are more than 120,000 persons who do not know their right hand from their left, and also much cattle?"
Affirmation of Faith: Apostle's Creed
I believe in God the Father Almighty, Maker of heaven and earth.
I believe in Jesus Christ, his only Son, our Lord, who was conceived by the Holy Spirit, and born of the virgin Mary. He suffered under Pontius Pilate, was crucified, died, and was buried; he descended into hell. The third day he rose again from the dead. He ascended into heaven and is seated at the right hand of God the Father Almighty. From there he shall come to judge the living and the dead.
I believe in the Holy Spirit, the holy universal church, the communion of saints, the forgiveness of sins, the resurrection of the body, and the life everlasting. Amen.
Prayers for the Church and the World and the Lord's Prayer
Our Father, who art in heaven, hallowed be Thy name.
Thy kingdom come, Thy will be done, on earth as it is in heaven.
Give us this day our daily bread.
And forgive us our debts, as we forgive our debtors.
And lead us not into temptation, but deliver us from evil.
For Thine is the kingdom, and the power, and the glory, forever. Amen.
Sermon Text: Galatians 5:22-23; Luke 6:35; Ephesians 4:32
But the fruit of the Spirit is love, joy, peace, patience, kindness, goodness, faithfulness, 23 gentleness, self-control; against such things there is no law.
But love your enemies, and do good, and lend, expecting nothing in return, and your reward will be great, and you will be sons of the Most High, for he is kind to the ungrateful and the evil.
Be kind to one another, tenderhearted, forgiving one another, as God in Christ forgave you.
Preaching of the Word: Eric Huber
Love is Kind
*Hymn of Response # 638: Savior, Thy Dying Love Thou Gavest Me
*Benediction: 2 Corinthians 13:14
The grace of the Lord Jesus Christ and the love of God and the fellowship of the Holy Spirit be with you all.
Announcements
Welcome: Thank you for joining with us today for morning worship. There will be an evening prayer meeting this evening at 6:00pm. See our website for additional details.
VBS Update: We have decided that it is prudent to postpone our planned VBS to next summer. Please stay excited as we look forward to planning and preparing over the course of the year to come!
Summer Intern: We are grateful once again this summer to have Blake Franze as our summer intern!
Home Fellowship Groups: These groups will continue to meet utilizing online platforms. For more information on the various group, please see the Church Life - Home Fellowship Group section of the website.
Financial Update: We are all eager to meet together for worship but do not know when we will be able to do so. Please continue to support the financial needs of our church. You can do so by:
Mailing checks to Christ the King Presbyterian Church 325 Fayette St. Conshohocken, PA 19428. Gifts for the deacons fund or building fund should be noted in them memo line.
Give on line through the church's web site: http://christthekingpca.org/resources/give-online/
Note that the online portal allows for a credit card or bank draft. The church incurs lower fees with the bank drafts. Gifts can be made to the general fund, deacons fund or building fund.
Donate securities through the church's brokerage account (contact church treasurer Dave Hudson if you need information on this process). As always, thank you for your generosity and faithfulness to Christ the King.
Hymn Lyrics
Hymn 6: O Come, My Soul, Bless Thou the Lord
O come, my soul, bless thou the Lord thy Maker,
and all within me bless his holy name;
bless thou the Lord, forget not all his mercies,
his pard'ning grace and saving love proclaim.
Bless him forever, wondrous in might,
bless him, his servants that in his will delight.
Good is the Lord and full of kind compassion,
most slow to anger, plenteous in love;
rich is his grace to all that humbly seek him,
boundless and endless as the heav'ns above.
Bless him forever, wondrous in might,
bless him, his servants that in his will delight.
His love is like a father's to his children,
tender and kind to all who fear his name;
for well he knows our weakness and our frailty,
he knows that we are dust, he knows our frame.
Bless him forever, wondrous in might,
bless him, his servants that in his will delight.
We fade and die like flow'rs that grow in beauty,
like tender grass that soon will disappear;
but evermore the love of God is changeless,
still shown to those who look to him in fear.
Bless him forever, wondrous in might,
bless him, his servants that in his will delight.
High in the heav'ns his throne is fixed forever,
his kingdom rules o'er all from pole to pole;
bless ye the Lord through all his wide dominion,
bless his most holy name, O thou my soul.
Bless him forever, wondrous in might,
bless him, his servants that in his will delight.
Hymn 638: Savior, Thy Dying Love Thou Gavest Me
Savior, thy dying love thou gavest me,
nor should I aught withhold, dear Lord, from thee:
in love my soul would bow, my heart fulfil its vow,
some off'ring bring thee now, something for thee.
O'er the blest mercy seat, pleading for me,
upward in faith I look, Jesus, to thee:
help me the cross to bear, thy wondrous love declare,
some song to raise, or prayer, something for thee.
Give me a faithful heart, guided by thee,
that each departing day henceforth may see
some work of love begun, some deed of kindness done,
some wand'rer sought and won, something for thee.
All that I am and have - thy gifts so free -
ever in thy joy or grief, my Lord, for thee;
and when thy face I see, my ransomed soul shall be,
through all eternity, offered to thee.
Zoom Webinar Information
Joining the Worship Service Information
If you would prefer to simply call into the Webinar, please call US: +1 929 205 6099.
If you call in, you will need to input the Webinar ID which is:

974-6646-3573

.
Downloading / Joining Zoom Information
If you do not have Zoom already installed on your computer, the link above will automatically prompt installation. Follow the prompts and the installation process should take no more than two minutes.
If you are looking to join on your phone or tablet, please download the Zoom App from the App Store or Google Play.
In order to join the meeting, you will be prompted to put in your name and email address. This is for Zoom registration purposes only (we are not collecting your information).
After you input your email and name, you will be asked whether you want to join using computer or phone audio and video.
Once you select computer or phone audio and video, you will join the worship service.
Below are a few notes that may be helpful for you to keep in mind for Sunday morning.
Important Notes
We will be using Zoom Webinar for the worship service - while this means that we will not be able to see everyone's faces, it will give us, as a church, security and oversight during the service.
When joining the Webinar, you will be automatically muted and your camera and chat features will be disabled.
If you have any questions once you join, you can ask me in the Q&A feature. This will send questions directly to me and I will be able to help you individually. This can be accessed by clicking Q&A located in the black bar at the bottom of the screen.
For those of you who would also like to avoid crowding around your laptop, you may want to plug your computer into your TV using an HDMI cord or by mirroring it to your TV (mirroring is typically used to project your phone to your TV wirelessly). This may be nice during the morning worship service.
Finally, as a reminder, if you need it, the webinar id is: 974-6646-3573.